(Brian & Peggy circa 1981)
Accessories
Some of these are more necessities than accessories, but, regardless of how you classify them, they all make your home entertainment experience even more enjoyable.
Remote Controls:
We offer some of the finest remote control devices you can buy. From the very most complex systems to simple ones, we can help you control you equipment.
RTI has products to meet most budgets and virtually every remote control you'll ever need for everything from your audio and home theater systems, security system, HVAC system and more.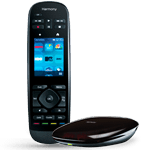 Harmony by Logitech has the entry level covered. Excellent products at VERY affordable prices, these remotes will simplify your life painlessly.
Cables, wires and interconnects:
You have to connect up all of your equipment - TV, AVR, Blu-ray player, Cable Box and on and on. Everything that is in the signal path will effect the signal, whether it's an audio signal (analog or digital) or video signal. Better quality cables will give you better performance. You bought that TV or that audio system because you like the way it performs and looks. If you want to get all of the performance you paid for, you really do need to use good quality cables. Here are a few that we recommend and sell: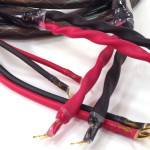 AV stands and racks:
We handle a wide range of audio and video cabinets and stands. Here are just a few of them: